WHO IS BIKRAM CHOUDHURY?

Yogiraj Bikram Choudhury is the founder of the worldwide Yoga College of India™. Born in Calcutta in 1946, Bikram began yoga at the age of four with India's most-renowned physical culturist at that time, Bishnu Ghosh, the younger brother of Paramahansa Yogananda. Paramahansa Yogananda is the author of the most popular book on yoga, "The Autobiography of a Yogi", and founder of the Self-Realization Fellowship in Los Angeles.

Bikram practiced yoga at least four to six hours every day at Ghosh's College of Physical Education in Calcutta. At the age of thirteen, he won the National India Yoga Championship. He was undefeated for the following three years and retired as the undisputed All-India National Yoga Champion. At age 17, an injury to his knee during a weight-lifting accident brought the prediction from leading European doctors that he would never walk again. Not accepting their pronouncement, he had himself carried back to Bishnu Ghosh's school. With the guidance of his guru, Bikram created his 26 posture series, which restored his health.

Bikram was asked by Ghosh to start several schools in India. The schools were so successful that at Bishnu's request Bikram traveled to Japan and opened two more. He has since spread his curative methods of yoga therapy around the world.

Bikram is a pioneer in the field of yoga therapy. In a United Nations sponsored research project at Tokyo University, Bikram helped doctors prove that yoga regenerates tissues and cures chronic ailments. Combining Eastern discipline and Western medicine, Bikram perfected his comprehensive system suitable for all ages and levels of fitness.

Bikram arrived in the United States in 1973 at the invitation of President Nixon and the urging of Shirley Maclaine. He quickly became the foremost yoga teacher in the West as celebrities, athletes, and others began to flock to him. Since that time, he has been healing thousands of students at yoga headquarters in Los Angeles and traveling the world extensively, bringing the benefits of Bikram's Yoga to millions of students. He is now an internationally renowned yoga teacher who has taught over 3 million students.
---
---
September 12, 2014

Studio owners offering classes other than the original ninety-minute sequence are breaking their word and breaking the law.
Whether it is a one-hour session, a therapy-not-endurance class, or some other variation, alternatives under the Bikram name are in violation of the teacher trainee contract. This includes unauthorized public or private advanced classes. Yoga has known many guises in the west, from the human potential movement to sports fitness. Through my innovation and best practices, yoga evolved into a successful business venture.
The difference between my success and unethical studio owners stealing my name and bastardizing my method is my intention to give and theirs to take.
If the goal of harnessing a meaningful connection between mind and body and reaching an otherwise unattainable quality of life could be met in some other way, the current Bikram yoga series would not exist. In its place would be a perfect one-hour sequence or, even better, a one-minute sequence.
Head orthopedic surgeon at Massachusetts General Hospital Harvard University Medical School, Dr. Kirkham Wood, told me more people come in for spinal surgery after hurting themselves practicing yoga than anything else.
With the rise in rogue classes lead by unskilled teachers, the number of injuries in Bikram school has increased. Taking part in a pseudo-Bikram yoga class is like having a nurse perform brain surgery.
The only way to avoid unnecessary injuries is simple - stick to methods handed down by an original master.
My system is endorsed by Bishnu Ghosh, my guru, who trained me in yoga's purest form. He wanted to fulfill the mission of merging east and west begun last century by his brother, Paramahansa Yogananda, author of the classic Autobiography of a Yogi.
While the message of Yogananda and others like him dwindles, my posture sequence has become part of the everyday lives of millions.

WARNING TO ALL STUDENTS: If you are attending abbreviated beginning or unauthorized advanced classes in a Bikram yoga studio, you are learning from unqualified teachers who are destroying a proven system.

Bikram Choudhury

Powered by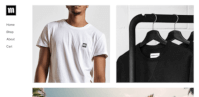 Create your own unique website with customizable templates.